Perspective, Buildings and architecture @ the V & A
Working from the Architectural features of The V & A building itself and the Architecture section of the Museum's collection this course will give you a full understanding of the methods used to describe perspective in drawing.
You will learn all about vanishing points and how to create space and depth in your drawings of buildings and interiors.
We will be working in a range of materials including drawing pen and wash, watersoluble coloured pencils and graphite. As usual the focus will be on helping you to see form and shade and capture both photorealistic realism  and impressionistic similarity.
To see dates and book a place on this course click here.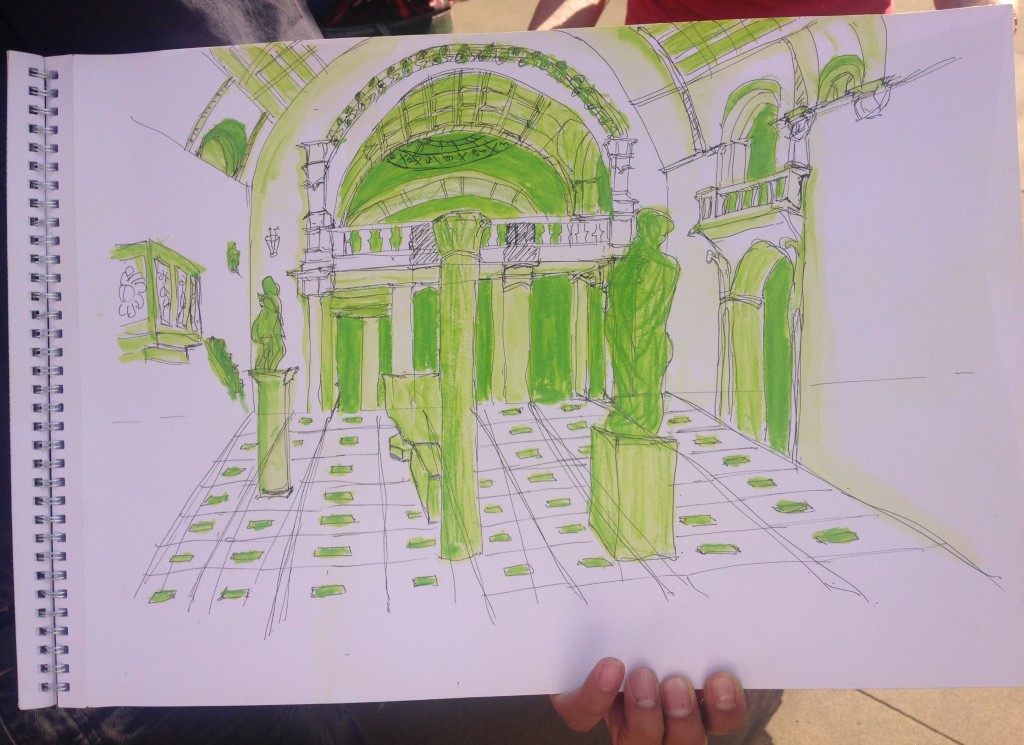 Above drawing by Sandeep Joshi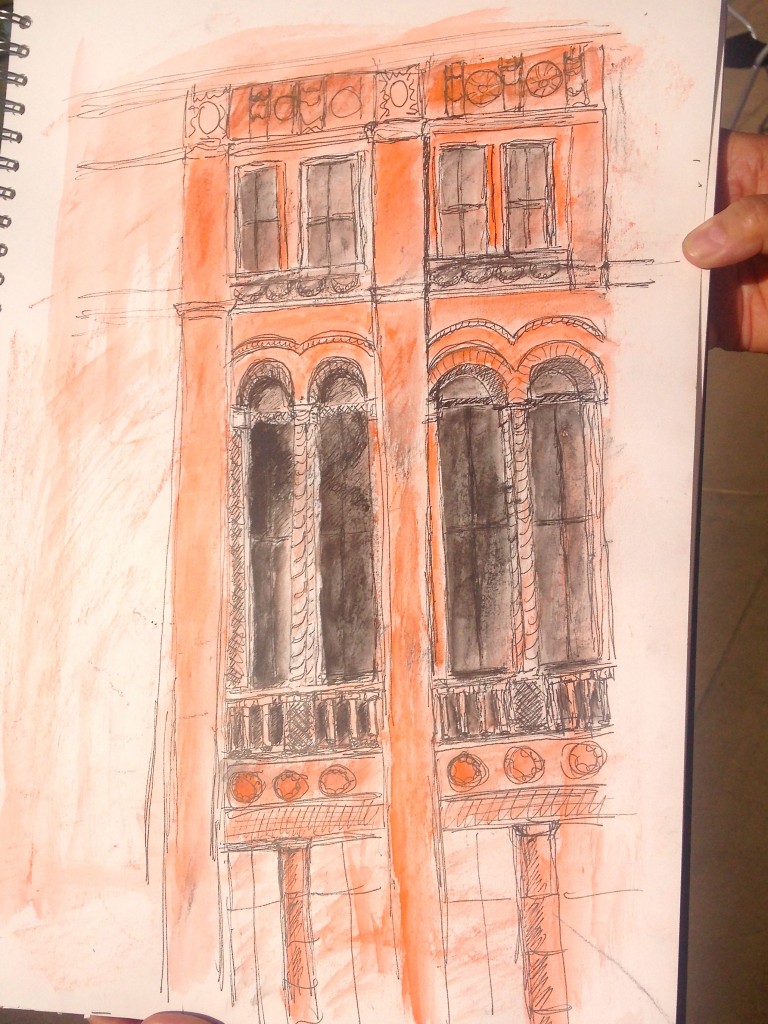 Above Drawing by Iris Dell Aqua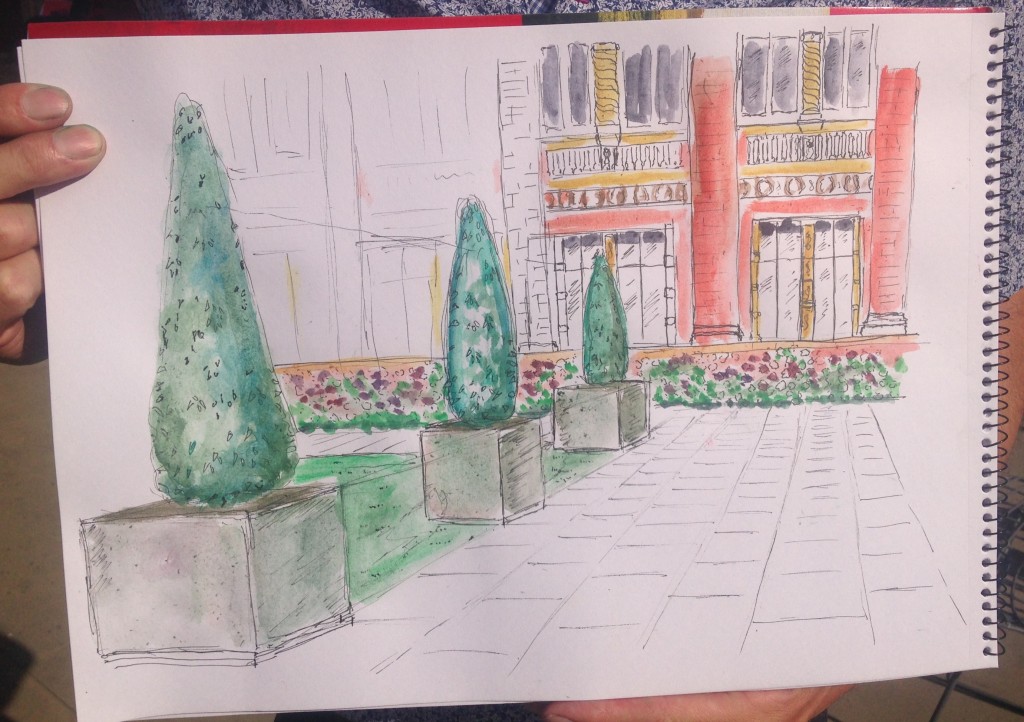 Above Drawing by Rob Wharton